How to solar charge a solar panel charging treasure?
Release Time: 2023-08-15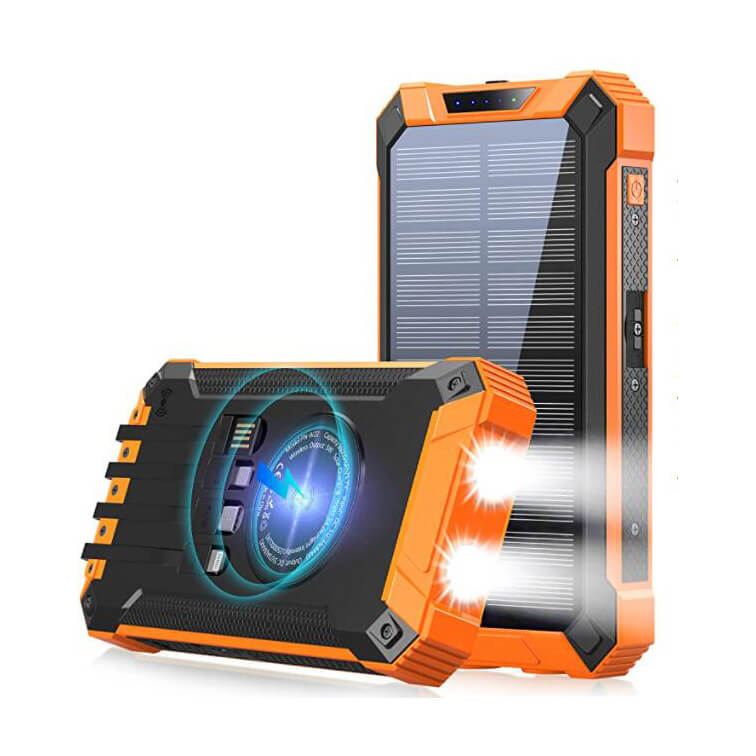 In today's world, where technology is an integral part of our lives, having a reliable and portable power source is essential. The advent of solar panel charging treasures has revolutionized the way we charge our devices, offering a sustainable and efficient solution. In this article, we will guide you through the process of solar charging a solar panel charging treasure, allowing you to harness the power of the sun and stay connected wherever you go.
Understanding Solar Panel Charging Treasures
Before we delve into the process of solar charging, let's first understand what a solar panel charging treasure is. Also known as a solar power bank or solar charger, it is a portable device that stores energy from the sun and can be used to charge various electronic devices such as smartphones, tablets, and cameras. It consists of a solar panel, a battery pack, and USB ports for connecting your devices.
1. Choosing the Right Solar Panel Charging Treasure
The first step in solar charging is selecting the right solar panel charging treasure that fits your needs. Factors to consider include the capacity of the battery, the number of USB ports, and the overall efficiency of the device. Look for a solar charger with a high-quality solar panel that can generate sufficient power even in low light conditions.
2. Positioning the Solar Panel
The placement of the solar panel is crucial for efficient charging. Ensure that you position it in direct sunlight, preferably at a 45-degree angle to maximize sun exposure. Keep in mind that obstructions such as trees or buildings can affect the charging efficiency, so choose an open area if possible.
3. Charging Process
Now that you have chosen the right solar panel charging treasure and positioned it correctly, it's time to start charging. Connect your device to the USB port of the solar charger using the appropriate cable. The built-in smart charging technology will detect your device and provide the optimal charging current.
It's important to note that the charging time will vary depending on factors such as sunlight intensity and the capacity of the solar charger. On average, it takes around 6-10 hours to fully charge a solar panel charging treasure under optimal conditions.
Conclusion
Solar charging a solar panel charging treasure is a convenient and eco-friendly way to keep your devices powered up when you're on the go. By choosing the right solar charger, positioning it correctly, and following the charging process, you can ensure a reliable and efficient charging experience. Embrace the power of the sun and never run out of battery again!