Minimalist design, high-quality sound mini bluetooth speaker makes your music journey more enjoyable!
Release Time: 2023-07-18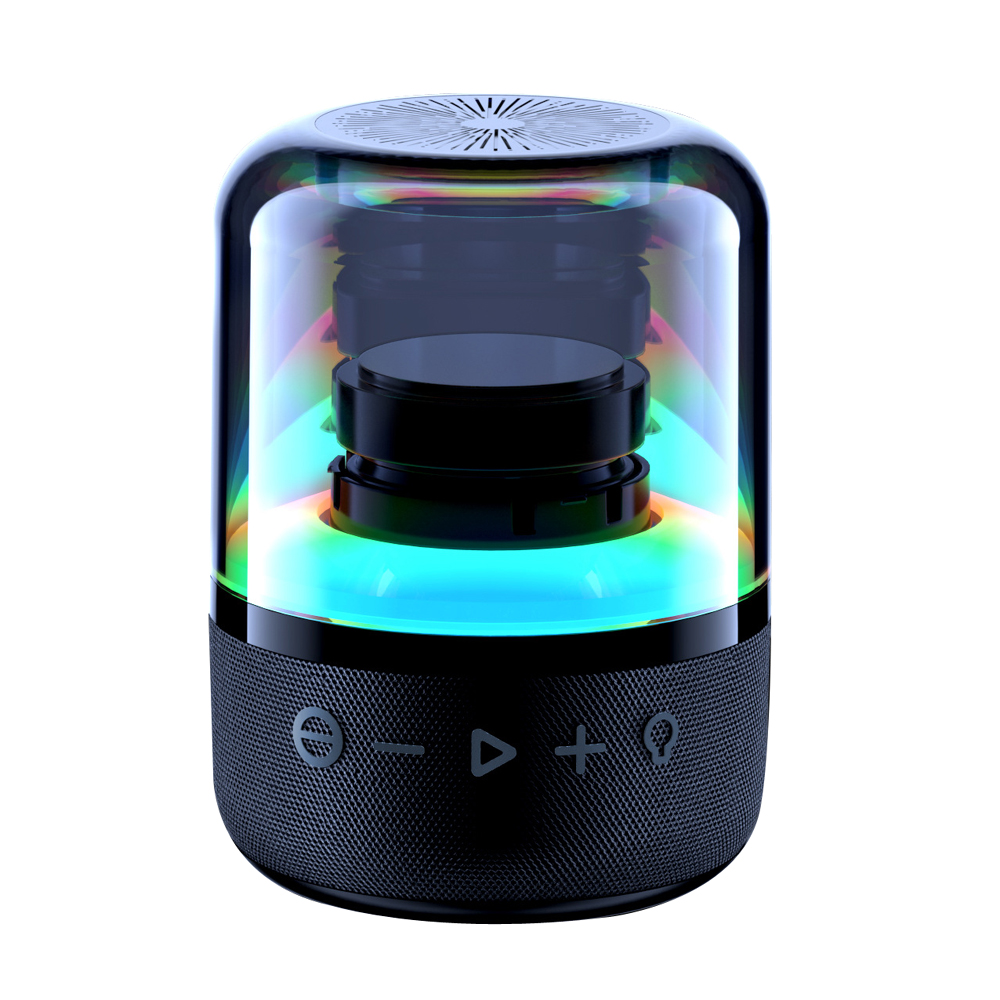 Music has the power to transport us to another world, to evoke emotions, and to create lasting memories. With the minimalist design and high-quality sound of our mini Bluetooth speaker, your music journey becomes even more enjoyable. Whether you are at home, on a road trip, or simply relaxing in the park, this speaker will elevate your listening experience to new heights.
Uncompromising Design: Less is More
Our mini Bluetooth speaker boasts a sleek and minimalist design that effortlessly fits into any environment or decor. Its compact and portable size allows you to take it wherever you go, ensuring that your favorite tunes are always within reach. The speaker is available in a range of stylish color options, allowing you to select the one that best reflects your personality and style.
Immersive Sound Quality: Your Music, Your Way
Despite its small size, this mini Bluetooth speaker delivers an impressive sound performance. Equipped with cutting-edge audio technology, it produces crystal-clear highs, deep bass, and an immersive audio experience. Whether you are listening to your favorite playlist, enjoying a podcast, or watching a movie, the speaker ensures that every note and sound is delivered with exceptional clarity.
Seamless Connectivity for Endless Possibilities
Connecting your devices to the mini Bluetooth speaker is effortless. It seamlessly pairs with your smartphone, tablet, or laptop, giving you the freedom to stream music wirelessly. The speaker has a generous wireless range, allowing you to maintain a stable connection even when you are not in close proximity to the device. Additionally, the built-in microphone enables hands-free calling, making it convenient to answer calls without interrupting your music.
Conclusion
The minimalist design, high-quality sound, and seamless connectivity of our mini Bluetooth speaker redefine the way you enjoy music. Its sleek appearance and portability make it a stylish accessory for any setting, while its immersive sound quality ensures a truly captivating listening experience. Say goodbye to tangled wires and bulky speakers, and say hello to a world of music at your fingertips. Elevate your music journey with our mini Bluetooth speaker and embark on a sonic adventure like never before.