Upgrade your hearing enjoyment and recommend szcasun brand high-quality Bluetooth headsets
Release Time: 2023-07-13

Immersive Sound and Unmatched Convenience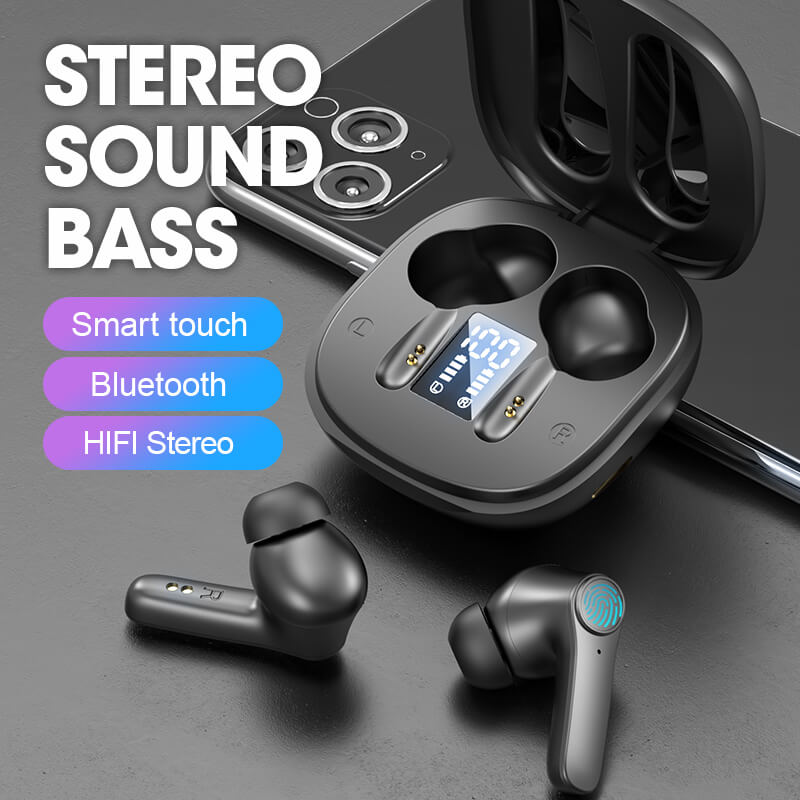 Upgrade your auditory experience with the exceptional range of szcasun brand high-quality Bluetooth headsets. Combining cutting-edge technology with sleek design, these headsets offer an unparalleled listening experience. Whether you are a music enthusiast, a game lover, or simply seeking a superior hands-free communication solution, szcasun has a perfect headset for you.
With advanced Bluetooth connectivity, szcasun headsets ensure seamless pairing with any Bluetooth-enabled device, allowing you to enjoy your favorite tunes, shows, or games without any wires. Forget about the hassle of tangled cables and restrictions on movement – these headsets provide ultimate freedom and convenience.
Unrivaled Sound Quality: Crystal Clear and Immersive
The szcasun brand is committed to delivering exceptional sound quality. Each headset is equipped with high-fidelity speakers and noise-canceling technology, ensuring crystal clear audio reproduction. Whether you're listening to music, engaging in phone conversations, or immersing yourself in virtual worlds, szcasun headsets provide an immersive and realistic sound experience.
With precision engineering, szcasun headsets deliver a wide audio range, deep bass, and crisp highs, enabling you to fully appreciate the intricacies of your favorite music or movie soundtrack. The superior sound quality ensures that you hear every detail, allowing for a more enjoyable and immersive experience.
Comfortable Design and Long-Lasting Battery Life
szcasun understands the importance of comfort during extended listening sessions. The headsets are ergonomically designed with soft padding and adjustable headbands to provide a secure and comfortable fit. Whether you're using them for a quick phone call or extended gaming sessions, szcasun headsets ensure maximum comfort, so you can focus on what matters most – the audio experience.
Additionally, szcasun headsets boast long-lasting battery life, allowing you to enjoy uninterrupted audio for hours on end. Say goodbye to frequent charging interruptions – these headsets are built to last. Whether you're on a long flight, a road trip, or simply engrossed in a captivating audiobook, szcasun headsets will keep you entertained.
Unlock the Full Potential of Your Audio Devices
szcasun brand Bluetooth headsets are compatible with a wide range of devices, including smartphones, tablets, laptops, and gaming consoles. They offer hassle-free connectivity, allowing you to easily switch between devices without any disruptions.
Whether you're a busy professional looking for a reliable hands-free solution, a gamer seeking an immersive audio experience, or a music lover who craves exceptional sound quality, szcasun brand high-quality Bluetooth headsets are the perfect choice. Upgrade your hearing enjoyment with szcasun – the brand that combines superior sound, comfort, and convenience.
In summary,
szcasun brand high-quality Bluetooth headsets offer an unbeatable audio experience, with exceptional sound quality, a comfortable design, and convenient wireless connectivity. Say goodbye to tangled wires and subpar sound – upgrade your audio experience with szcasun today.