Good news for sports lovers! Recommend szcasun brand sweat-resistant Bluetooth sports earphones
Release Time: 2023-07-12

Innovative Features and Superior Technology for the Ultimate Sports Experience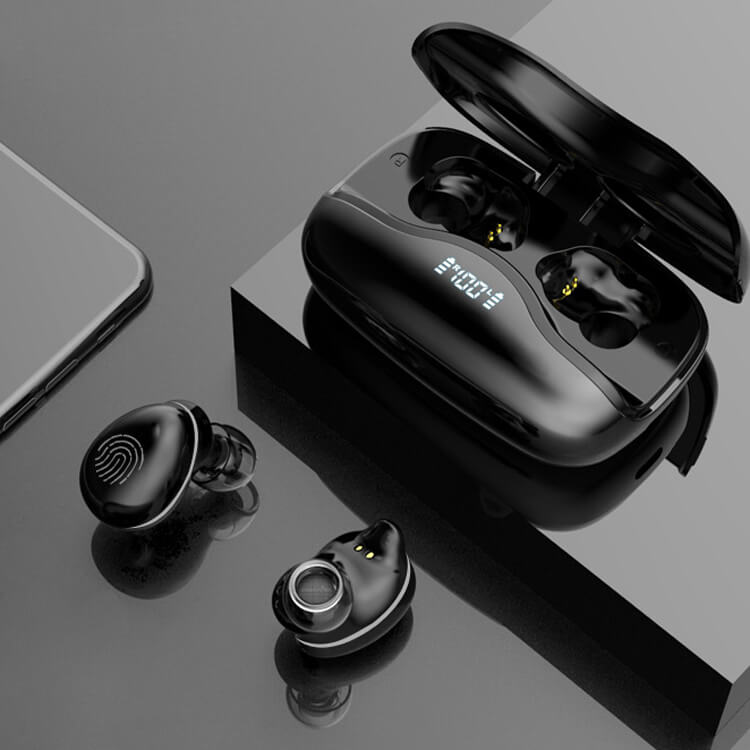 Good news for sports lovers! We are thrilled to introduce the szcasun brand sweat-resistant Bluetooth sports earphones - the ideal choice for all your sporting activities. These remarkable earphones offer a truly immersive and seamless sports experience, allowing you to enjoy your favorite music while staying focused and motivated. Let's delve into the amazing features and benefits of szcasun earphones!
Sweat-Resistant Design for Intense Workouts
One of the standout features of szcasun sports earphones is their sweat-resistant design. Whether you're engaged in vigorous exercises or outdoor pursuits, these earphones are specifically built to withstand sweat and moisture. The durable and high-quality materials ensure longevity and reliability, making them the perfect companion for all your intense workouts.
Seamless Bluetooth Connectivity
Szcasun earphones feature advanced Bluetooth technology, allowing you to easily connect to your smartphone or any other compatible device. The seamless connectivity ensures uninterrupted music playback and the freedom to move without any tangled wires. With an impressive range of up to 33 feet, you can leave your device in your gym bag or pocket and enjoy seamless audio throughout your workout sessions.
Exceptional Sound Quality and Noise Cancellation
Experience crystal-clear sound quality and immersive audio with szcasun earphones. The high-fidelity sound reproduction ensures that you don't miss a beat of your favorite tunes. The noise cancellation feature blocks out external distractions, enabling you to stay fully focused and motivated during your workouts.
Ergonomic and Secure Fit
Szcasun earphones are designed to provide a secure and comfortable fit. The lightweight and ergonomic design ensures they stay in place during even the most strenuous activities. With various ear tip sizes included, you can find the perfect fit for your ears, ensuring maximum comfort and an enhanced sports experience.
Long-Lasting Battery Life
Never worry about running out of battery during your workouts. Szcasun earphones boast an impressive battery life of up to 10 hours on a single charge, allowing you to enjoy uninterrupted music throughout your exercise sessions. The earphones also feature a quick charging capability, gaining an hour of playback time with just a 15-minute charge!
Overall, szcasun brand sweat-resistant Bluetooth sports earphones offer a perfect blend of durability, functionality, and style for sports enthusiasts. The incredible features, superior sound quality, and comfortable fit make them a must-have accessory for anyone looking to elevate their sports experience. Don't miss out on the opportunity to enhance your workouts with the szcasun brand sweat-resistant Bluetooth sports earphones!