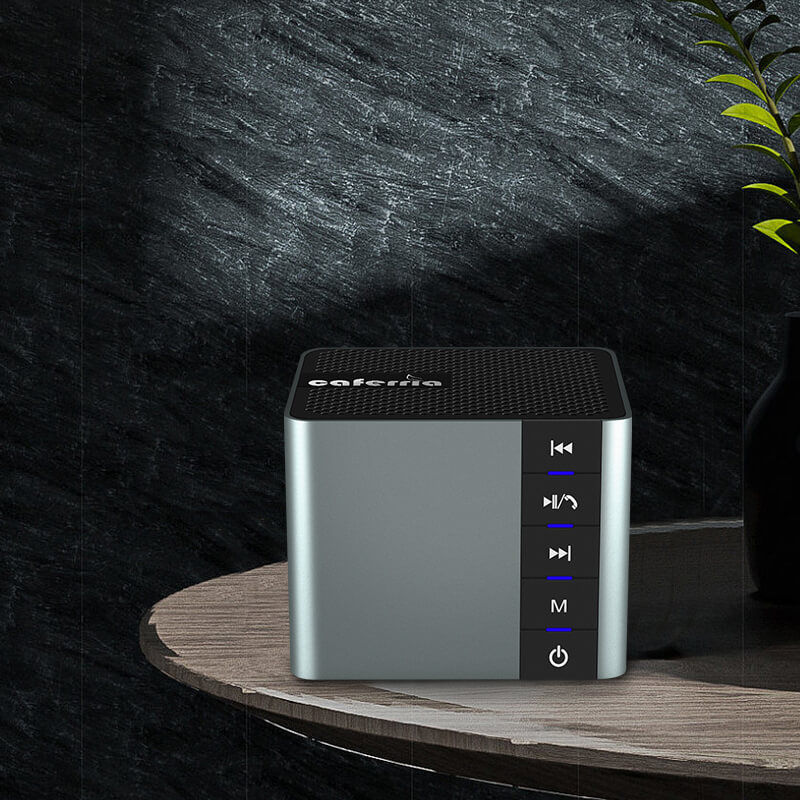 Popular Design Speaker Bluetooth Portable Outdoor Wireless Bluetooth Smart Speaker For Camping NE10
NE10

Aluminium alloy&ABS

Silver,Blue,Red,Gray

75mm*75mm*55mm

65Hz-20KHz

5W
Product Details
Feature:
1. CAFERRIA patent protection Products
laser engraved logo bluetooth speaker ,Support customization of your own brand LOGO. portable wireless speaker
2. Built-in High capacity rechargeable lithium battery 2000mha rechargeable battery build in.support 8-12 hours of playing time
3. Big power and high fidelity
5W of power brings super Xbrass voice.5.0+EDR version of Bluetooth enables high definition audio, and compatible with all
Bluetooth versions
4. Portable speakers double audio frequency decoding Bluetooth music player.
5. Working Time:Over 10 hours at 1/2 Volume; 8 hours at Maximize(16) Volume;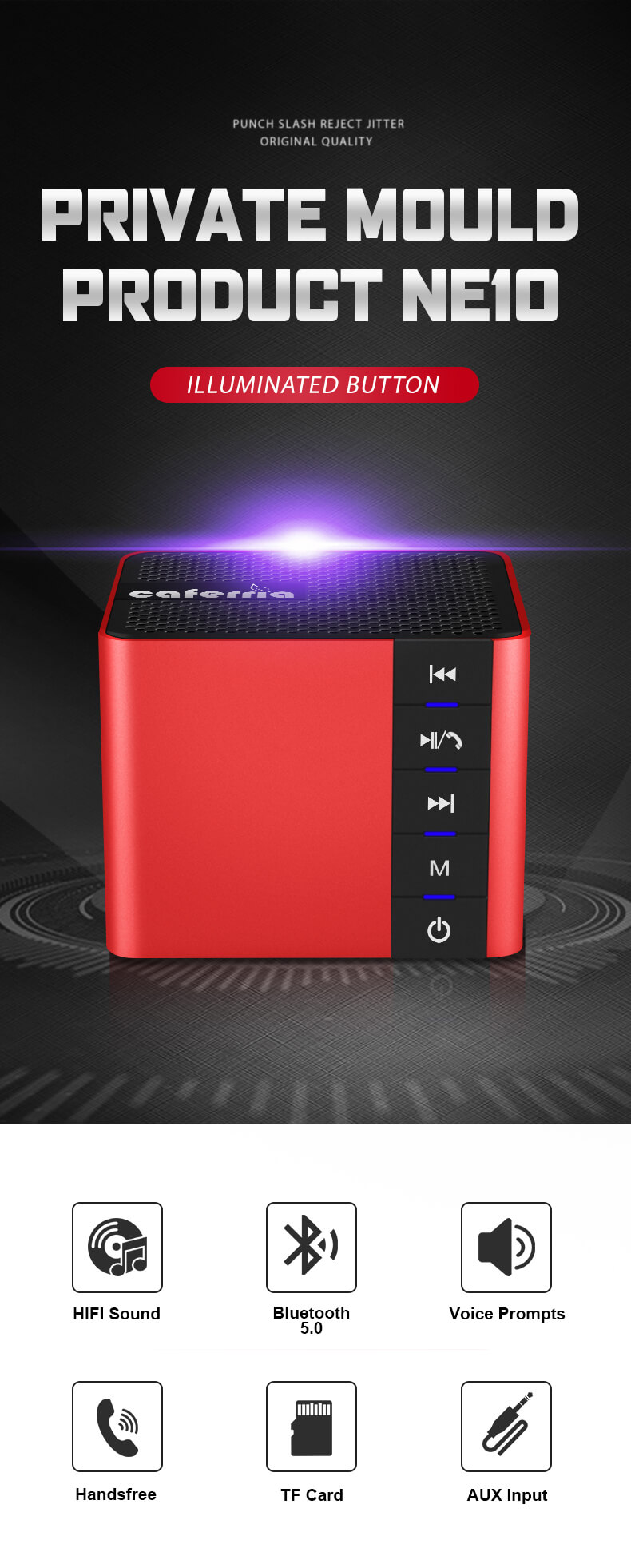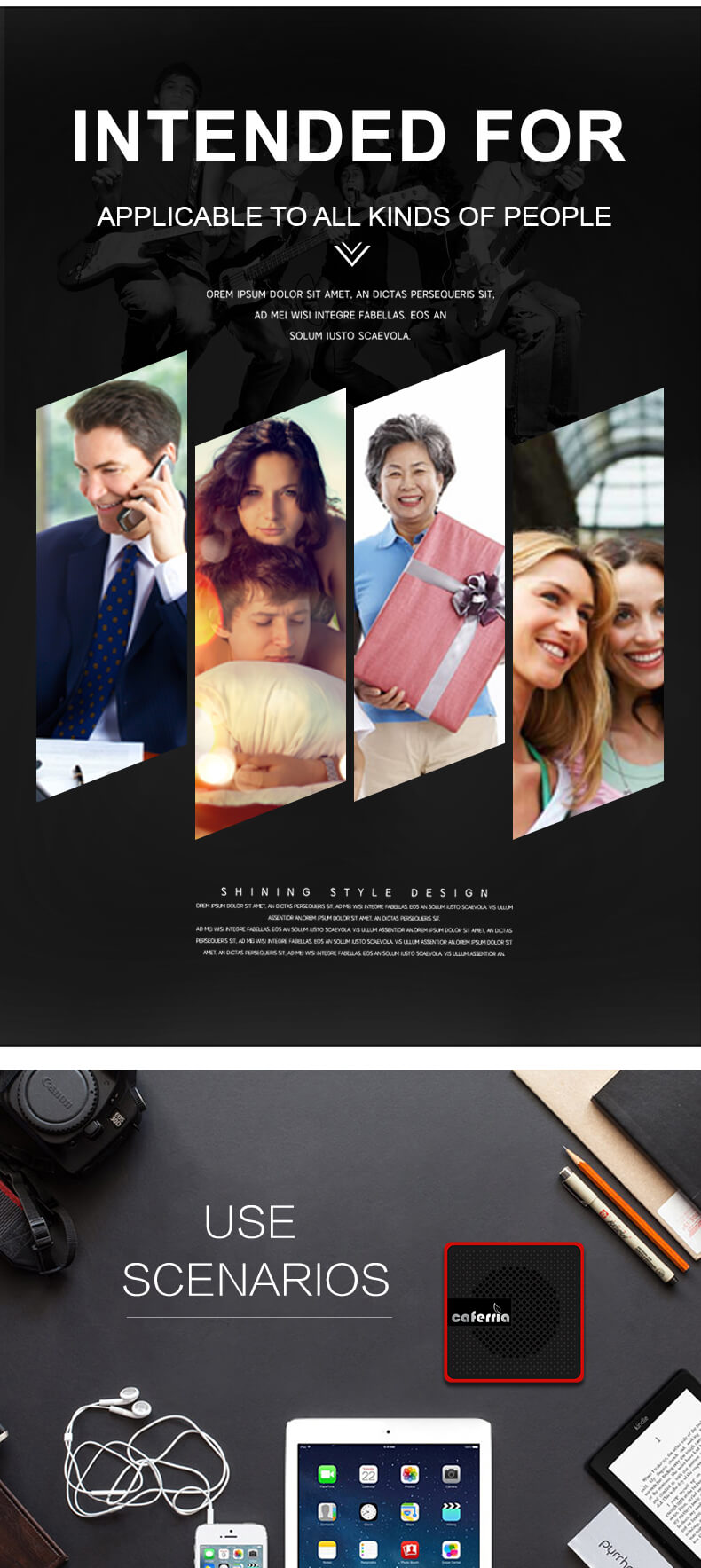 The Digital Devices column of China Casun manufacturer, includes Bluetooth speakers, power banks, Bluetooth earphones, USB flash drives, and wireless chargers for wholesale and custom service.