Solar Multifunctional Charger
Release Time: 2023-08-09

The Ultimate Solution for All Your Charging Needs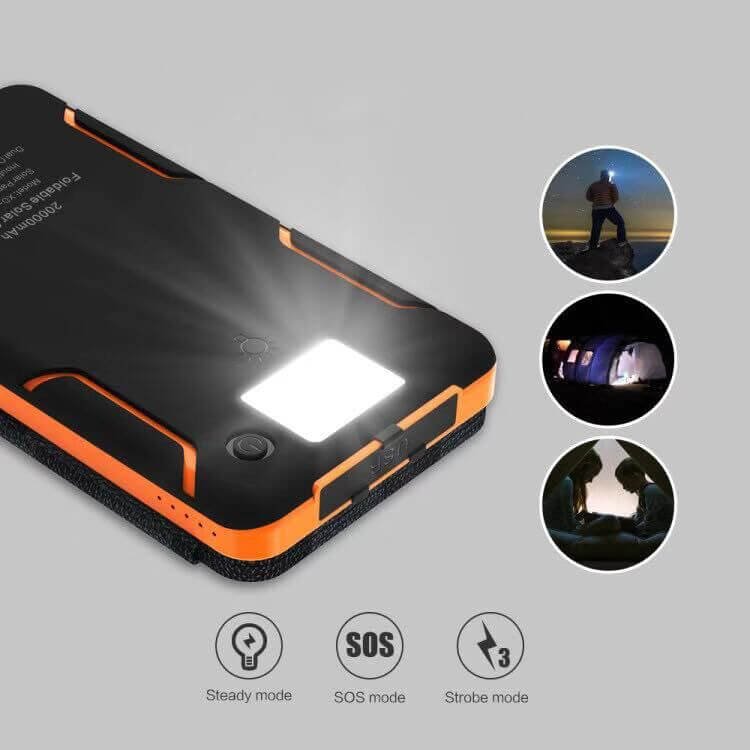 In today's technology-driven world, where smartphones, tablets, and other gadgets have become an integral part of our lives, finding a reliable and efficient charging solution is crucial. The Solar Multifunctional Charger provides the ultimate solution for all your charging needs, making it an essential gadget for anyone on the go.
Eco-Friendly Solar Power
The Solar Multifunctional Charger harnesses the power of the sun to charge your devices. Equipped with high-quality solar panels, this charger converts sunlight into electricity, offering an eco-friendly and sustainable charging option. Whether you are hiking in the mountains or relaxing on the beach, you can rely on the Solar Multifunctional Charger to keep your devices powered up.
Multiple Charging Options
One of the standout features of the Solar Multifunctional Charger is its versatility. It comes with a variety of charging ports to accommodate different devices. From smartphones and tablets to cameras and portable speakers, this charger can handle them all. With its USB ports, AC outlets, and car charger adapter, you can charge multiple devices simultaneously, making it an ideal companion for business trips, camping, or any other outdoor activities.
Portable and Durable Design
The Solar Multifunctional Charger is designed with portability and durability in mind. With its lightweight and compact design, it can easily fit into your backpack or travel bag, allowing you to carry it wherever you go. The rugged construction ensures that it can withstand harsh weather conditions, making it suitable for outdoor use.
Furthermore, the Solar Multifunctional Charger features a built-in power bank, allowing you to store solar energy for later use. This means you can charge your devices even when the sun is not shining. The power bank capacity is substantial, enabling you to charge your devices multiple times before needing to recharge the charger itself.
Conclusion
The Solar Multifunctional Charger is a game-changer in the world of charging solutions. With its eco-friendly solar power, multiple charging options, and portable design, it ensures that you are never left with a dead battery. Say goodbye to the frustration of running out of battery when you need it the most and embrace the convenience and reliability of the Solar Multifunctional Charger.